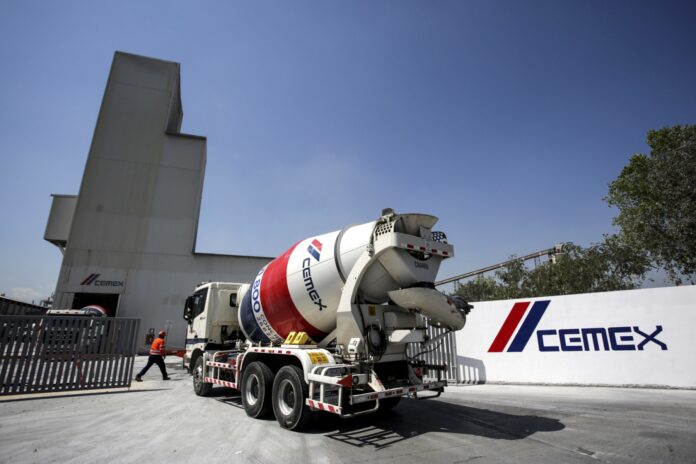 MONTERREY, NUEVO LEON.- On Monday, February 13th, Mexican cement producer Cemex posted an unexpected fourth-quarter loss logging hefty one-off charges for the impairment of goodwill and fixed assets.
It swung to a net loss of $99.1 million in the period from a profit of $194.8 million in the fourth quarter of 2021. Analysts had expected profit to climb after the company pushed through double-digit price hikes.
Cemex shares on Mexico's main stock exchange were down more than 3% in mid-morning trading.
The company's revenue increased, surging 8% to $3.87 billion, with robust sales growth in Mexico and the United States, although overall volumes dipped.
Cemex will continue to raise prices in 2023, Chief Financial Officer Maher Al-Haffar said in a call with analysts, as "the job is not done yet."
Blaming the global high inflationary environment and increasing interest rates, Cemex recognized a goodwill impairment charge of $365 million. Impairment losses for property, machinery, and equipment came to $77 million.
Operating earnings before interest, tax, depreciation, and amortization (EBITDA) for the quarter dropped 2% to $630.46 million.
Cemex's operating EBITDA margin was 16.3%, down from 18% in the year-earlier quarter.
"The contraction was the lowest of the year," Cemex Chief Executive Fernando Gonzalez said in a statement. "I am seeing growing evidence that actual margin recovery is underway."
Cemex also projected a low-single-digit increase in operating EBITDA in 2023, which analysts at Citi said: "may imply further downside risk."
Cement sales are projected to slightly dip through the year, however, while energy costs per tonne of cement produced will rise about 10%.
The company also pegged its fixed-asset investment for the year at about $1.25 billion, which Citi analysts called "positive."
Source: El Financiero