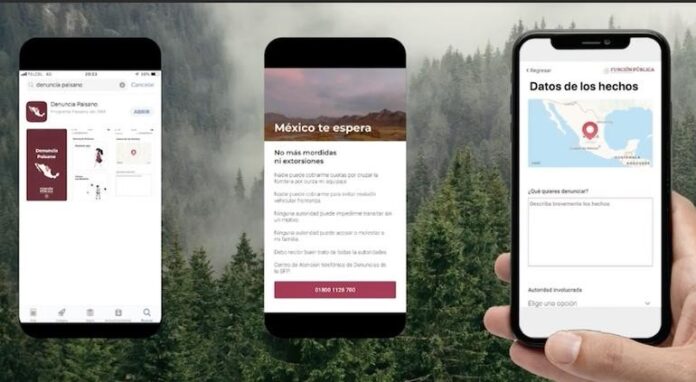 The Institute of Mexicans Abroad – IME and the Ministry of Public Function have launched the "Paisano Complaint App" and the "I Know My Rights" Card, whose purpose is to ensure that migrant travelers entering Mexico are protected and corruption and extortion at border points can be prevented.
The Ministry of Public Administration (SFP) aims to adopt tools to make it easy for nationals or tourist who are entering Mexico to report any type of anomaly, which may consist of border vehicle checks, improper charges for crossing the border or crossing luggage, or impediments to freely transit within the country.
The app is now available for both Android and iOS, and allows complaints and reports to be filed with attached materials. According to the SFP, complaints are followed up immediately, and if there are reasons to redirect them to the Attorney General's Office, the agencies in charge of monitoring are in charge of doing so.
The app? allows you to make a complaint in time of any official who has wanted to extort them on their trip.
Likewise, the "I Know My Rights" Card is an empowerment tool to build trust among migrants so as not to fall prey to opportunistic abuse and acts of corruption.
Download it now!
Available for IOS: ? https://apps.apple.com/mx/app/denuncia-paisano/id1487405577
Available for Android: ? https://play.google.com/store/apps/details?id=mx.gob.sfp.denunciamigrante
Although the app was designed by the General Directorate of Information Technologies of the Public Function, the monitoring of complaints is carried out by all the dependencies that make up the ' Programa Paisano ', which includes the National Institute of Migration and authorities of the three levels of government.
It is notable that the app can access geolocation in real-time, information that is stored with the complaint if the user wants it so that authorities have more tools at the time of monitoring.
It is estimated that between three and four million nationals return to Mexico during the holidays.
If you have been a victim or at the moment of extorsion please report
COMPLAINTS
On November 24, 2021, the Relaunch of the Complaint Service took place at the National Guard Museum, located in the former Hacienda Belén de las Flores, within the complex that houses the Secretariat for Security and Citizen Protection (SSPC). ).
Relaunch 089 for citizen complaint: SSPC
089 Anonymous Complaint
089 is a free telephone line that receives anonymous complaints from those who know facts that could constitute a crime. It operates 24 hours a day, 365 days a year.
The 089 guarantees the anonymity of complainants and allows citizens to provide information on people who commit acts that affect society.
Each complaint is assigned a page that allows official follow-up and these are immediately channeled to the competent authority.
Report online to the National Guard
Through this page you can help us detect crimes early. Collaborate with the authority so that your environment is increasingly safer.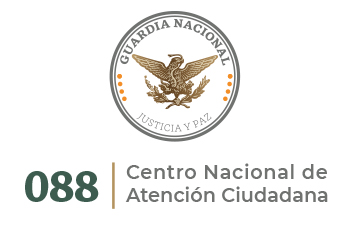 Report online to the National Guard
National Citizen Service Center
Number: 088
Citizen Attention Mail:
Report via Twitter:
Make Mexico Safe don't contribute to corruption, REPORT ALL VIOLATIONS
Notes, location, photos, names, offending agency, vehicle numbers, names of officers, and videos or photos
File a denuncia, report to your counties consulate, report to your destination tourism officials