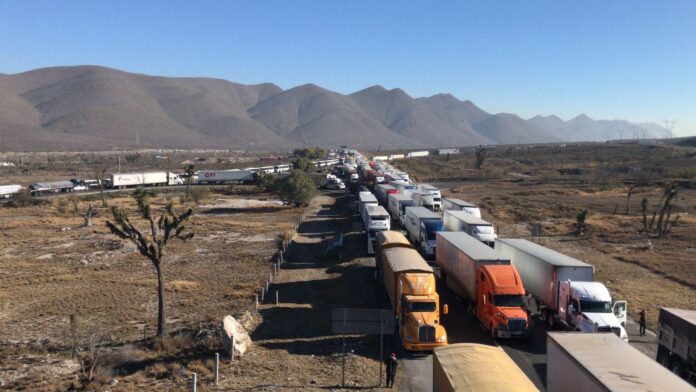 The recorded rains caused cracks and subsidence on highway 57 in the municipality of Galeana, Nuevo León causing long delays and detours.
GALEANA , Nuevo León.- The recent rains caused Highway 57 to crack in the section belonging to the municipality of Galeana.
Via social networks, users of the road that connects Nuevo León with Coahuila reported the damage at kilometer 192.
The images show cracks in the asphalt layer between the Providencia and Cuije de Galeana communities, where subsidence and the formation of a sinkhole can already be seen.
The federal authority is expected to take action on the damage to the asphalt layer on highway 1550, before 57, where the constant circulation of trailers and cargo trucks may represent a greater risk.