With an investment of 507 million US dollars, the Danish company LEGO inaugurated two buildings at its plant located in the municipality of Ciénega de Flores, in the state of Nuevo León.
Accompanied by Mariana Rodríguez Cantú, from AMAR to Nuevo León; by Nancy Sánchez, director of LEGO; of the Federal Secretary of Economy, Tatiana Clouthier; and the state Secretary of Economy, Iván Rivas, Governor Samuel Alejandro García Sepúlveda cut the inaugural ribbon of the new plant.
In his message, the state governor highlighted that LEGO chose Nuevo León for being one of the best places to invest in the world.
"Today with its arrival in Nuevo León LEGO makes an excellent move, LEGO has done so well in Nuevo León that we are going for the second expansion of the plant, one of the most modern, innovative and technologically developed companies," said the Governor. .
"The most important news is undoubtedly this investment of 507 million US dollars, which are 10.3 billion Mexican pesos. This is the largest investment that has come to Nuevo León during this administration", the governor added.
"Nuevo León in terms of foreign investment is first place in the nation, and with this confidence and these investments, many employment opportunities will be arriving for all the people of Nuevo Leon," he continued.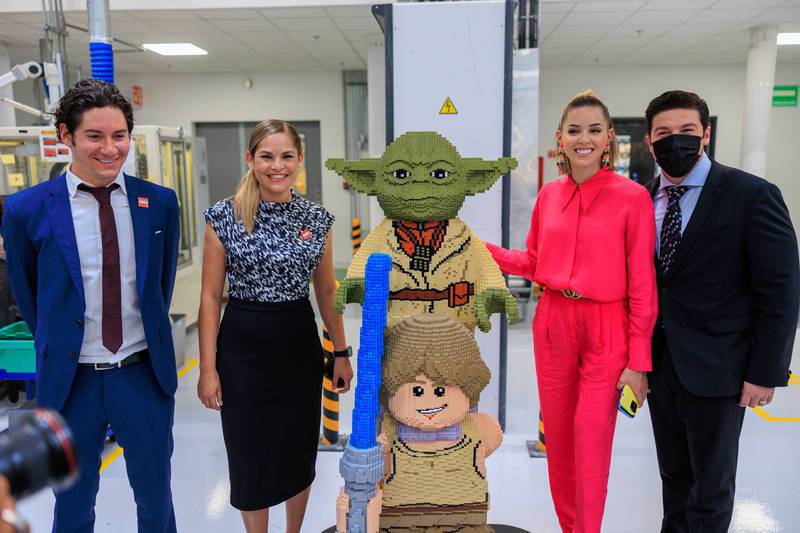 The expansion works consist of a high-rise warehouse and a decoration and assembly warehouse that together add up to more than 33 thousand additional square meters to the existing facility.
With this expansion, the company will generate one thousand new jobs in addition to the 5 thousand that it already offers.
Nancy Sánchez, general director of LEGO Operations in Mexico and Senior Vice President of Americas Manufacturing of the LEGO Group, highlighted the support of the State since her arrival to the state of Nuevo Leon.
"Today we celebrate an exciting achievement for our factory in Nuevo León. We are the largest LEGO Group manufacturing plant in the world. Since our opening in 2008 we have received a lot of support by the local authorities in Nuevo León, that is why we decided to expando and to keeep investing in the region", she concluded.
---
Source: Publimetro