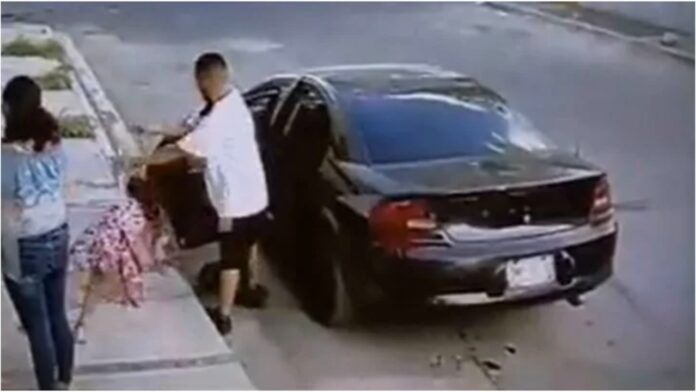 Ricardo Daniel "N", 33, will be prosecuted for violence against minors and resistance by individuals.
The Nuevo León Prosecutor's Office reported the capture of the subject identified as Ricardo Daniel "N", 33, for the video where he is seen assaulting a girl.
The prosecution announced that he is also accused of acts related to the resistance of individuals.
It was reported that the girl and her mother were identified by the Prosecutor's Office and are already being provided with comprehensive care.
This Sunday a video went viral showing the aggression suffered by a minor in the streets of Nuevo León.
In the material, it can be seen that a man opens the door of a vehicle and throws the minor onto the sidewalk. The aggressor demands that the minor go 'with her father'.
The moment is seen by a woman who is not directly involved in the event.
After widespread outrage, the prosecution asked citizens for information to achieve the capture. Governor Samuel García even asked the state police to join the efforts to locate the person responsible for the events.
Source: Aristegui News