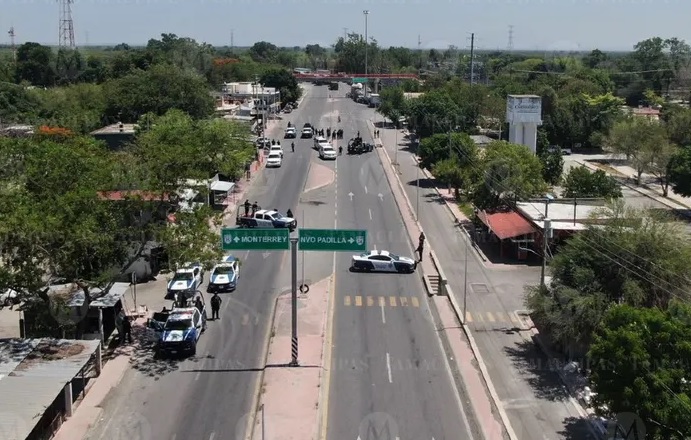 After the capture of Octavio Leal Moncada, leader of the "Pedro J Méndez" independent armed column, residents of five municipalities that make up this group, blocked the highway to Monterrey, causing chaos and millionaire losses in all types of commerce.
The affected section ranges from kilometer 38, near the entrance to the town of El Barretal, all the way to the municipality of Hidalgo.
From 9:30 p.m. on Tuesday, July 5th, inhabitants moved to the railroad tracks located at kilometer 49 to block the highway.
When the agents of the Mexican Army went to the site, they were surprised to realize that another front had been placed in the rear.
Motorists and travelers who did not want to provide their identities for fear of reprisals by the armed group testified that they had to spend the night on that stretch of the road waiting for it to reopen.
It was already 11:30 a.m. on Wednesday, July 6th, and the blockades continued without any hope of a withdrawal.
Local businessmen and commercial organizations said that this situation cost them millions of pesos in material losses.
The closure of the highway forced travelers to seek alternative routes, which in this case is the Matamoros route with a stopover in Reynosa and from there to Monterrey.
However, there is the problem of foreign motor transport and commercial transport because the operators cannot divert their route due to the security protocols that they must obey and because they are monitored by GPS.
No violence was recorded either by the authorities or the protesters.
Finally, 15 hours later, the National Guard was able to lift the blockade on the Victoria-Monterrey highway.
Source: Excelsior