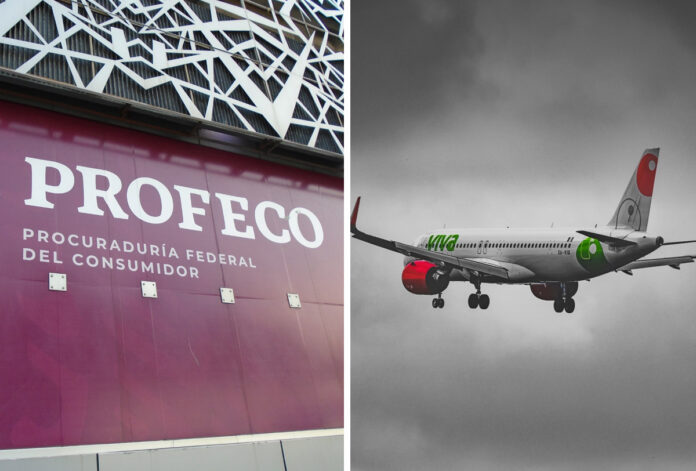 Profeco is constantly reviewing the airlines, especially now that the Easter holidays are approaching.
The airline Viva Aerobus has paid 25 million pesos in fines so far for charging hand luggage, reported the head of the Federal Consumer Attorney's Office (Profeco), Ricardo Sheffield Padilla.
The federal official explained that Aeroméxico companies such as Volaris are complying with not charging hand luggage of less than 10 kilos that goes into the cabin.
During the start of the 2022 Easter Holiday Operation, Profeco explained that its online ticket page, its misleading advertising, and the improper charge for hand luggage are being constantly monitored.
"Modifications were made on the very pages of these airlines. Viva Aerobus continues with the same idea: until now they have paid, and have paid, more than 25 million pesos in fines, and well, as long as they don't want to change, the marker will continue to run.
Profeco is constantly vigilant, especially because the Easter holidays are approaching, in which people want to take advantage of cheap fares, and consequently they carry small suitcases, ", especially with Viva Aerobus, we do not want them to continue collecting fines, which What we want is for them to respect the law," said the former candidate for governor of Guanajuato.
On December 1, 2021, Profeco issued an alert to all consumers regarding the "risk of establishing commercial relations" with Viva Aerobus, and that is that the airline does not have the right to travel with hand luggage.
"The alert against Viva Aerobus was imposed since it is considered to constitute a practice that harms the interests and rights of the consumer population and, therefore, affects the economy of a community. With which, Profeco complies with the commitment to promote and protect consumer rights, as well as apply the necessary measures to promote equity and legal security in relations between suppliers and consumers," the agency said in a statement.
Yesterday, Profeco reported that at the moment a procedure for infraction of the Law for Viva Aerobus is underway.
This could imply that the airline could pay an additional fine of up to $13 million pesos.
These infractions that the Attorney General's office currently has in progress derive from the constant monitoring of its online ticket page, its misleading advertising and the improper charge for hand luggage.