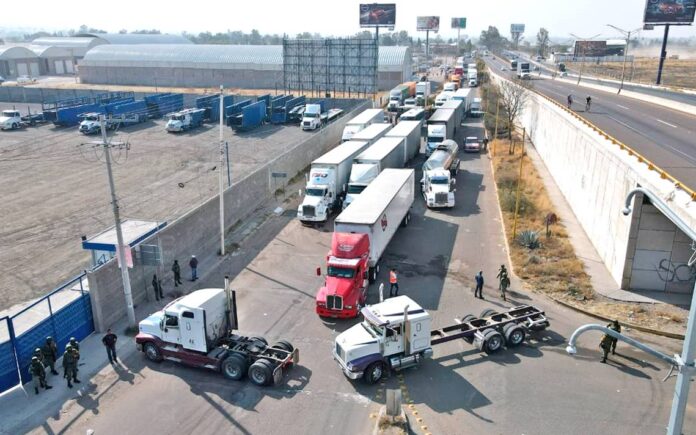 Several highways nationwide register the presence of AMOTAC protesters.
The Mexican Alliance of Carriers, AC (AMOTAC) carries out partial blockades at the national level, among them towards the Felipe Ángeles International Airport (AIFA) , to demand attention to their demands on various problems faced by cargo, tourism and passenger transport .
Elements of the Secretariat of Citizen Security of Mexico City (SSC-CDMX) reported that at least 8 buses were crossed in the central lanes of Calzada Zaragoza, before reaching the Santa Martha Acatitla Metro, however, they left two lanes for that vehicles advance on this road from Mexico-Puebla.
Carriers focused on:
Mexico-Cuernavaca Highway
Mexico-Toluca Highway
Mexico-Puebla Highway
Mexico-Pachuca Highway
Mexico-Queretaro highway
Unions drivers carry out today, March 22, 2022, a blockade on different highways towards Mexico City ( CDMX ) and other states due to a national strike.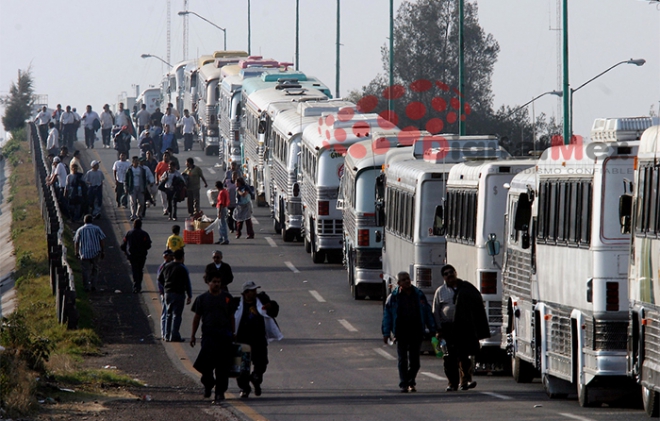 The carriers concentrated from 7:00 a.m. in:
Mexico-Cuernavaca Highway
Mexico-Toluca Highway
Mexico-Puebla Highway
Mexico-Pachuca Highway
Mexico-Queretaro highway
Police arrived on the Mexico-Pachuca highway, as well as on the Mexico-Puebla, to prevent traffic closure.
In the case of the Ecatepec-Lechería booth, carriers block three lanes of the highway heading to Mexico City.
Carriers block Xalapa-Banderilla boulevard
In Veracruz, members of the Mexican Alliance of Carriers protest on the Xalapa-Banderilla boulevard, at the height of the 21 de Marzo neighborhood.
The carriers carry out the national strike due to the lack of responses and attention to the demands on the problems faced by national transport in all its modalities such as cargo, tourism, and passengers.
For its part, in Nuevo León, the peaceful march of more than 300 transporters begins , who demand greater security and eradication of extortions from highway authorities.
The National Guard reports that in Veracruz, on the Tulancingo-Tihuatlán and San Hipólito-Xalapa highways, Zacatepec-Xalapa section, the presence of carriers is registered without affecting circulation.
In addition, the protesters maintain a presence on roads in Quintana Roo, Yucatán, State of Mexico, as well as in Mexico City.
What are the demands of the carriers that closed roads?
AMOTAC's demands include :
Greater security on the roads , as their drivers are robbed and even murdered on a daily basis.
Stop the abuses of authority and extortions by the Police.
The decrease in the cost of highways , since they do not offer services and are in poor condition.
Municipal permits are no longer charged when the transport units take products from the basic basket to the communities.
Reduction in fuel prices and no more taxes on the transport sector.
That the crane services stop making excessive charges and stick to the official rates.
In its statement, the Mexican Alliance carriers, AC (AMOTAC) warns that if the authorities do not enter into dialogue and maintain arrangements to meet the demands, the protesters made a slow march toward Mexico City.
For The Latest Mexico Breaking News, Mexico News in English, Living, Working, Investing, or Retiring in Mexico Please Join and Share our Page Click Here