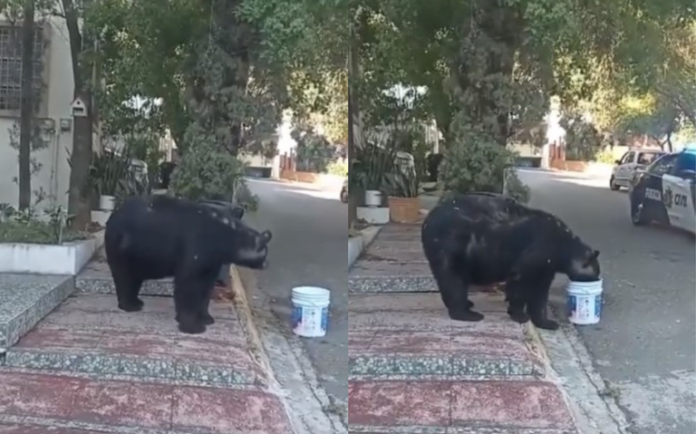 Bear sightings in different areas of Monterrey have become more common
Sightings of bears in different areas of Monterrey are increasingly common, so authorities issue recommendations to avoid putting themselves in danger if they encounter one, but residents are beginning to normalize it.
In the Ciudad Satélite neighborhood, residents have frequently seen a bear walking through their streets and although they are asked not to feed it, given the strong heat they have left it some water to cool off.
In a video broadcast on social networks you can see the large animal walking when it comes across a bucket of water. He comes over to drink from it and continues on his way.
According to user Jhonny Martínez on TikTok, the people who live in the colony have left water for the bear so that it can hydrate, as high temperatures continue to be recorded in the country.
Furthermore, as a sign of affection and in reference to a fictional character, they also named him Charmín.
At the back of the place you can see a parked patrol that is probably in charge of supervising that people do not approach the animal, which although they are peaceful, may try to defend themselves if they feel attacked.
Source: El Sol de Mexico