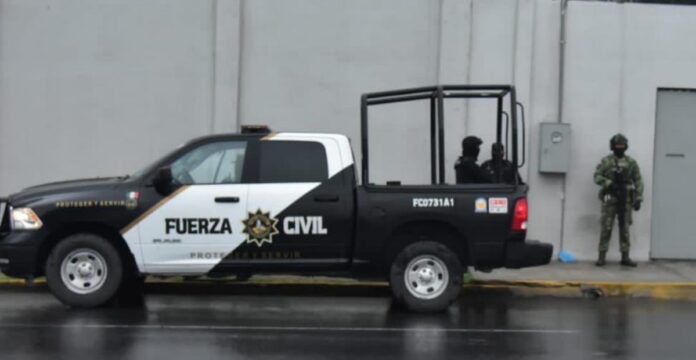 The Nuevo León Attorney General's Office reported this Tuesday the death of a police officer from the Security Secretariat of the municipality of Abasolo in an armed attack that occurred on the Monterrey-Monclova highway.
"People arrived aboard a truck (…) they were armed, with long weapons, they were wearing tactical vests and opened fire indiscriminately, apparently against these elements who were providing care in a traffic accident," declared the deputy prosecutor of the Public Ministry Luis Enrique Orozco Suárez.
In an interview with the media, Orozco Suárez explained that the police officer died while he was receiving medical attention in a hospital after the attack.
The deputy prosecutor indicated that according to preliminary information, the person who died was an operational security element of Abasolo.
"The corporation is not that large in the number of people that make it up, we know that the element provided operational public security services, which eventually included the protection of the secretary (of Security)," said Orozco Suárez.
Local media reported that Abasolo's Security Secretary was at the scene of the attack, however, it was not confirmed by the prosecutor's office.
On September 27, more than 100 Army soldiers arrived in Nuevo León, after a violent day in which organized crime left 12 mutilated bodies in different parts of Monterrey.
The Seventh Military Zone reported in a statement that the elements arrived at the entity within the framework of the National Public Security Strategy and the Zero Impunity Policy of the federal government.
"The main mission of the Mexican Joint Task Force is to carry out planning and intelligence work that strengthens the rule of law in the entity and carry out ground and deterrent reconnaissance," detailed the military authorities.
Source: Latinus