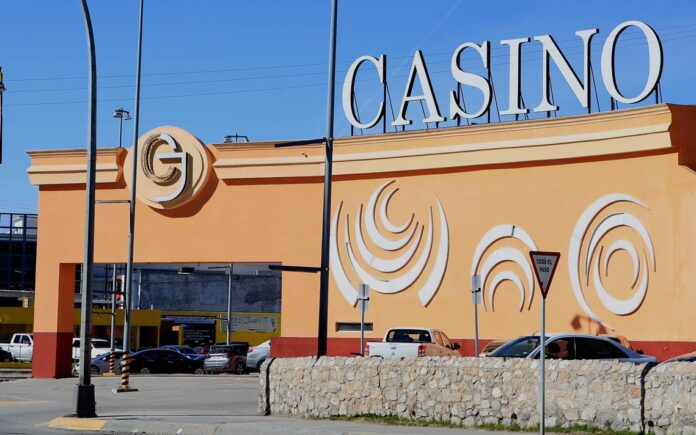 Mexico's casino market is under intense scrutiny, with President Andrés Manuel López Obrador ordering a review of all licenses. He's convinced that corruption and possibly illegal deals led to an explosion in gambling properties in the country. But he believes none of it occurred since he took over.
---
Adán Augusto López Hernández, Mexico's Secretary of the Interior, said on Friday, May 12th that former presidents Vicente Fox and Santiago Creel delivered the largest number of permits for casino operations in the country's history. He added that the current administration under Obrador has approved a couple, but only because of court orders following legal battles that began before Obrador entered office.
In a morning conference, López explained that during Vicente Fox's six-year term between 2000 and 2006, 340 casino permits were granted. He emphasized that this is the largest number of casino permits granted by any administration in the country's history.
Cleaning House
Obrador has interpreted gaming laws to mean that only the federal government, not state or municipal leaders, has the authority to issue licenses. He ordered López to review all licenses, leading to last week's update.
Of the 340 licenses operators received during Fox's administration, 153 were granted during the period in which the secretary of the interior was Santiago Creel. Creel is now the president of the Chamber of Deputies and an Obrador adversary.
López highlighted that, while Creel was in charge, the agency gave more permits than the 132 of the six-year term of Enrique Peña. The figure was also close to the 154 of the six-year term of Felipe Calderón.
Regarding the authorizations during past administrations, López explained that the ratification of a permit granted by the Calderón government to operate 86 casinos is in the judicial process. He also explained that the government is currently involved in litigation for the annulment of another five licenses.
López added that more casino operators will likely lose their licenses as the investigation continues. The government is conducting between 15 and 20 inspections of casinos on a monthly basis and has already closed 47. None, according to the minister, was operating with a legitimate federal license.
Links To Crime
One of the reasons for the scrutiny of the gaming industry is Obrador's desire to reduce the criminal element in Mexico. Many shady gambling halls – and even some legitimate ones – are fronts for cartels looking to launder money, and Fox, according to the president, allowed them to prosper.
One example, according to the government, is Juegos del Bajío, approved during the administration of Fox and Creel. The casino operator is linked to brothers José Antonio, Francisco Javier, and Óscar Rodríguez Borgio for alleged tax evasion.
Juegos del Bajío could soon be out of business if the government can prove its case in court. It is currently seeking court approval to revoke the company's license.
One of the brothers, Francisco Javier, also owns casino operator Big Bola, which has alleged ties to organized crime and money laundering. The government believes the brothers could have been managing all of their businesses using the same model.
Gambling Revenue Slipping
In 2019, Mexico's gambling industry provided MXN3.4 billion (US$193.32 million) in tax revenue to the government, according to government figures. A year later, this dropped to MXN2.06 billion (US$103.75 million).
Much of that was the result of COVID-19 and was only a short-term dip. A study by Research and Markets from 2021 estimated a compound annual growth rate of 33% for the industry through 2026.
Obrador's desire to reduce the number of licensed gaming properties will likely weaken that forecast, but not much. As sports betting and lotteries expand, these will help offset some of those losses.
---
Source: OEM