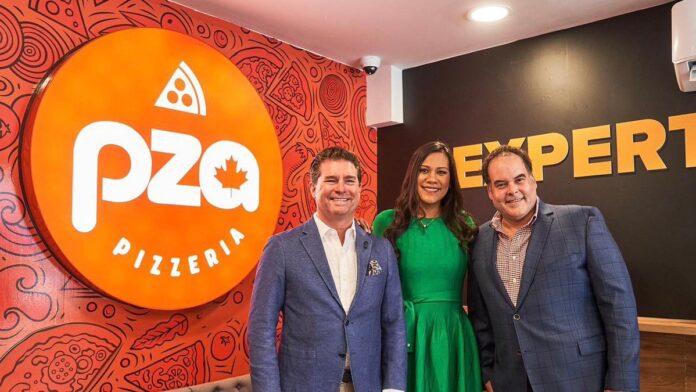 Pizza Pizza, the largest pizzeria chain in Canada, announced this Friday the opening of its first two restaurants abroad in the Mexican towns of Guadalajara and Ajijic, Jalisco.
The restaurants will be operated under the PZA Pizzeria brand, created by the Canadian company for markets outside of Canada. PZA Pizzeria's operations in Mexico will be managed by Food Gurú, a Mexican franchise company.
Food Gurú plans to open three PZA Pizzeria restaurants in Guadalajara this year. The president and founder of Pizza Gurú, Ricardo Aldrete, said in a statement that his company has an aggressive restaurant expansion plan for PZA Pizzeria by 2024.
For his part, the president and CEO of Pizza Pizza, Paul Goddard, said that the opening of its first two restaurants in Mexico is a "significant milestone" for the Canadian company.
"For the first time, we are bringing our unique combination of service and value to an international market. We have created a new brand for Mexico and other international markets, PZA Pizzeria, that unites our Canadian heritage, our stock symbol PZA, and introduces pizza lovers in Mexico to a new way of fast, fresh, and delicious pizza," he said.
The pizza chain was founded in 1967 in Toronto and has 730 restaurants in Canada.
Source: Forbes