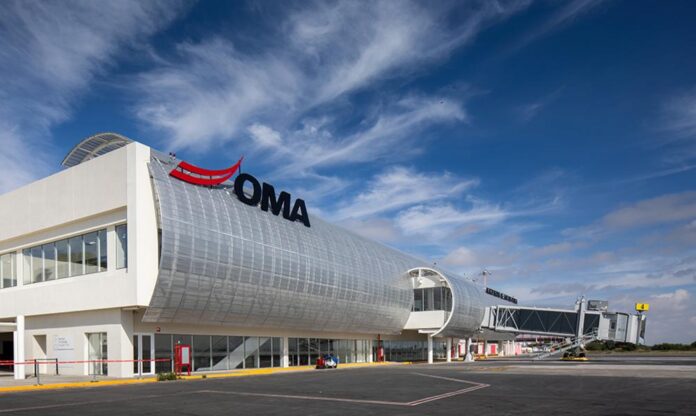 Grupo Aeroportuario del Centro Norte (NASDAQ: OMAB) has a strong potential for significant stock growth in 2023 and 2024. The company is expected to benefit from increased travel to Mexico as the COVID recovery continues. The stock is reasonably valued with strong expected earnings to drive a chance of outperforming the broader market. The stock has a market cap of about $4.3 billion.
Company Background
Centro Norte operates 13 international airports in cities throughout Mexico. The company provides aeronautical services such as passenger boarding/unloading, walkways, passenger aircraft landing & parking, and airport security services. Centro Norte also operates an NH Collection hotel in Mexico City and a Hilton Garden Inn in Monterrey. Additional services that the company provides include cargo handling, baggage screening, ground transportation, leasing of space to airports/restaurants/retailers/other tenants, construction services, and other logistics services.
Catalysts for Growth
Centro Norte is likely to benefit from the expected growth in travel to Mexico. International Traveler is projecting a 2.7% increase in the number of tourists in 2023 as compared to 2022. This would bring the number of tourists to an estimated 39.4 million in 2023. This is still about 12.6% below pre-pandemic levels. So, there is still room for more post-pandemic recovery going forward.
Centro Norte also benefits from business travel within Mexico. The company obtained 1.9 million or 36% of passengers from business travel a total increase of 5.2 million for all passengers for 2022. The company achieved this growth in business travel from 5 routes: Ciudad Juárez to Mexico City, Monterrey to Mexico City, Monterrey to Guadalajara, Monterrey-Cancún, and Monterrey-Tijuana.
The company opened up 31 new routes in 2022 with 20 of them being international. This should help drive more traffic and growth for the company this year and beyond. Centro Norte believes that there is room for strong passenger traffic growth as business opportunities in Mexico continue to expand.
Centro Norte achieved a record of 23.2 million passengers in 2022, representing 29% growth. The company should be able to build on this growth as air travel continues to recover from the pandemic.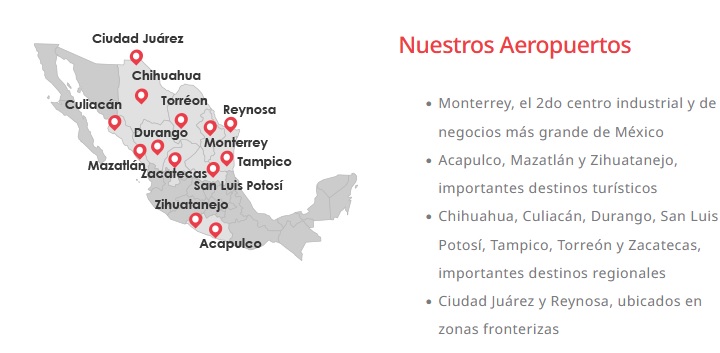 Reasonable Valuation
Centro Norte is trading with a reasonable valuation as compared to its industry (Airports & Air Services). Centro Norte has a PE of 16.6 based on an expected EPS of $6.53 for 2023 and a forward PE of 13.8 based on an expected EPS of $6.53 for 2024. For further context, the S&P 500 (SPY) is trading with a forward PE of 18.8. The stock has room to move higher since it is trading below the industry and the broader market.
Centro Norte is expected to grow earnings at 35% in 2023 and 20% in 2024. Revenue growth is also expected to be strong with expectations of 19.7% for 2023 and about 12% for 2024. If this growth is achieved or exceeded, it is likely to drive the stock to outperform over the next two years.
Strong Profitability Metrics
Centro Norte has multiple strong profitability metrics which help drive earnings growth. The gross margin of 66% and net income margin of 33% are significantly higher than the sector median GM of 30% and net income margin of 6.6%.
The company has an ROE of 40%, ROIC of 20%, and ROA of 17%. These are all higher than the sector median ROE of 14%, ROIC of 7%, and ROA of 5%. These high returns help drive Centro Norte to achieve above-average earnings growth.
Source: El Financiero