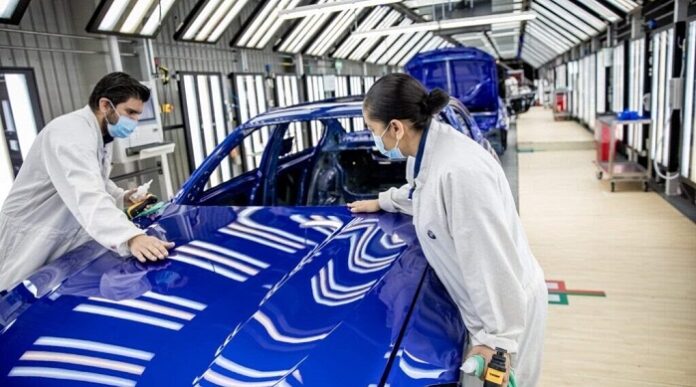 MONTERREY, NUEVO LEÓN.- While Mexico's economy stands to gain even if only a fraction of the U.S. manufacturing base heads south of the border, there are significant impediments that could prevent it from reaping any major rewards.
The three key obstacles include inadequate infrastructure, such as the supply of water and energy, security-related concerns, and competition from other countries, according to a new report from Elijah Oliveros, the lead economist for Latin America at S&P Global Ratings. He and two colleagues co-authored a report that completed a deep dive on Mexico as a possible hub for manufacturing diversification as talk of nearshoring begins to gain greater attention.
"Mexico's long-standing manufacturing linkages with, and access to, the U.S. market make it an obvious potential beneficiary for nearshoring," Oliveros wrote in the report.
The report noted that even if 1 percent of total manufacturing in China shifted to Mexico over the next five years, the country's annual real GDP growth on average could be estimated at 2.6 percent, versus a 2 percent baseline.
Because of the recent construction of industrial parks and warehouses in the northern part of Mexico, particularly in Nuevo Leon, "nearshoring could be starting to unfold," Oliveros wrote. In addition, the growth of e-commerce in the retail sector also has increased the need for large warehouses.
Click here to read the full article on Sourcing Journal
Source: Sourcing Journal