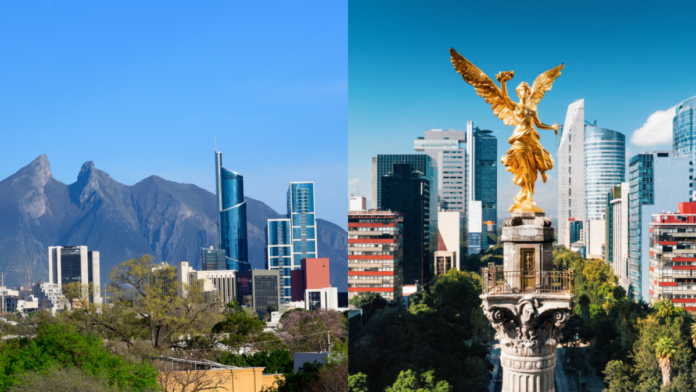 Business trips in the Mexican capital will recover from the pandemic until 2024, an expert anticipates; Hotels lower rates due to competition from digital platforms
Three years after the start of the Covid-19 pandemic, the two main Mexican cities are falling behind in tourism.
Mexico City has about 53,000 hotel rooms and is the third largest offer in the country, only behind Quintana Roo and Jalisco, according to the most recent information from the Ministry of Tourism (SECTUR).
However, hotels in the capital had an occupancy of 48.9% last January, below the rate of 55.5% that they obtained in the same month of 2020, when the health crisis had not yet been declared, according to the Datatur monitoring system.
The capital is reactivated due to its economic power, mainly in the business area, explained Rafael García, president of the Mexico City Hotel Association.
However, he said, business tourism and meetings will fully recover until next year, since it will depend on winning congresses and conventions.
"Business tourism will have recovered this year 90% or 95% of the level it had before the pandemic. It will be until 2024 when it fully recovers, since in this segment we compete on a global scale," he said in an interview with EL UNIVERSAL.
The National Chamber of Commerce, Services and Tourism of Mexico City estimated that Easter will generate an economic benefit this year of 11,497 million pesos, below that the obtained prior to the health crisis, of 14,104 million.
Airbnb drops rates
Hotels in the capital face strong competition due to digital hosting platforms, such as Airbnb.
"It has been a competition that has hit us a lot in terms of rates, since there is an oversupply of rooms, since it is 100 times more difficult to open a hotel than to open a guest house and rent it through platforms," said Rafael García.
Traditional accommodation has better occupancy, but the average rate has not risen since before the pandemic it was 2,000 pesos per night and now it is 1,600 pesos, 20% less even with inflation.
"We hope to close this 2023 with occupancy numbers close to those of 2019, but I don't see it as easy for us to still reach a similar rate."
In the opinion of the leader of hoteliers in Mexico City, the offer of lodging platforms has proliferated because they are free of taxes, permits and licenses.
"This is a competition that grows exponentially, which lowers the average rate of hotels," insisted Rafael García.
He announced that digital platforms have around 25,000 rooms in the capital, which means that they already offer half the rooms than traditional accommodation.
The Mexico City International Airport (AICM) moved 3 million 562 thousand travelers in February, below the volume reached three years ago, when it handled a maximum of 3 million 824 thousand.
This is due to the limits that the government established in its operations, the departure of Interjet, air degradation, as well as less meeting tourism, experts agreed.
Monterrey hotels had 46.5% occupancy in January, also below the rate established three years ago, when it was 48.6%.
Like Mexico City, the capital of Nuevo León is operating below the national average of 57%, according to Datatur.
Both cities are falling behind because business and meeting tourism is still not gaining enough strength, said Humberto Molina, a specialist in tourism economics at Grupo Empresarial Estrategia (Gemes).
"Unlike leisure tourism, trips linked to business, congresses and conventions are the ones that have taken the longest to recover," he mentioned.
However, the Monterrey airport served 845,000 passengers during February and has already exceeded the traffic it had before the health crisis, whose flow will have an additional boost due to the relocation of companies, known as nearshoring, Banorte analysts anticipated.
The Secretary of Tourism of Nuevo León, Maricarmen Martínez Villarreal, commented that an economic boom is expected due to the relocation of businesses that will bring with it the arrival of the Tesla automaker in Santa Catarina, a municipality that is 20 minutes by car from Monterrey.
"Our great challenge is to show the whole world that Nuevo León is not only a place to do business or business tourism, but also a destination for nature, gastronomy, medical, and wellness and urban tourism," she commented in an interview with this journal.
Nuevo León has a traditional accommodation offer of 21,000 rooms, but new investments are coming to install two or three large hotels, the state official announced.
Source: El Universal