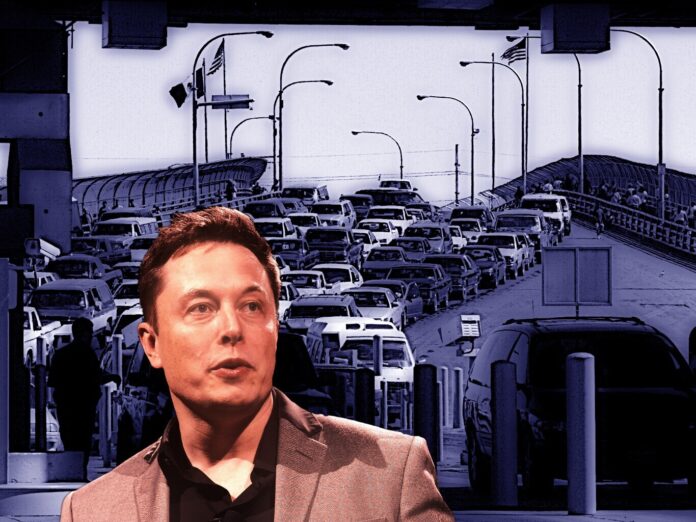 Ever since Elon Musk flew to Mexico to visit the northern state of Nuevo Leon in October, rumors have swirled about where Tesla Inc. will end up building its plant — and whether another state might snatch away the investment.
President Andres Manuel Lopez Obrador weighed in on the issue this week and didn't have anything positive to say about Tesla settling in Nuevo Leon. The state near the US border is already filled with industry and lacks water, said AMLO, as the president is known. Instead, he highlighted abundant resources in the country's southeast and the appeal of moving close to a new airport in the State of Mexico that's one of his major infrastructure projects.
On Friday, February 25th, he reinforced the message by saying the company would not receive permits if there was not enough water in northern Mexico.
"If there is no water, no, there would be no possibilities," AMLO said. "The permits are simply not issued for that, I mean it is not feasible."
Meanwhile, the governor of the farming state of Michoacan, which is famous for its avocado production, posted an image on Twitter featuring a gleaming car with the popular fruit, sliced in half, sitting in front of it. "The best option for Tesla," the image reads.
For his part, Nuevo Leon's governor appeared in a video gifting one of the company's vehicles to his wife for Valentine's Day.
Tesla, the US market leader for electric cars, has been expected to announce plans for an assembly plant in Mexico since last year. The factory would be Tesla's first south of the US border and part of Chief Executive Officer Musk's promise to build international plants.
Many political analysts and experts assure that Obrador is sabotaging the country.
Source: El Financiero