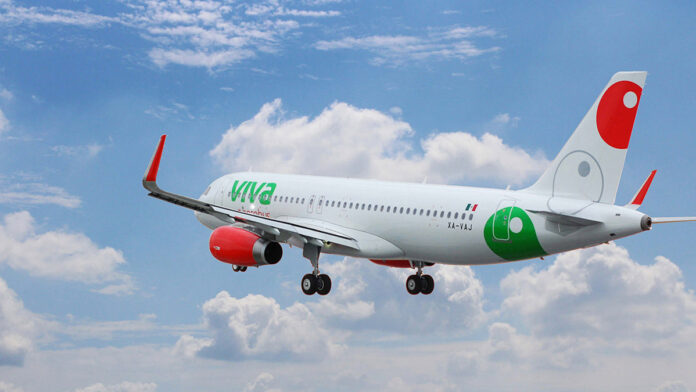 MONTERREY, NUEVO LEON.- Monterrey-based airline Viva Aerobus announced its preliminary traffic results for January 2023, the month in which it transported 1.75 million passengers, an increase of 20.2% compared to January 2022, driven by an increase of 22.4% and 4.9% in domestic traffic and international, respectively.
Last month, the low-cost airline mobilized 1,558,000 domestic passengers and 194,000 international passengers, the airline reported.
The load factor reached 83.2% compared to 79.1% in 2022, this reflected a load factor of 84.3% and 78.7% in the national and international markets, respectively.
Viva Aerobus increased its total capacity in available seats per mile (ASMs) by 12.8% compared to January 2022. Regarding the breakdown by market, the airline grew its capacity by 15.6% in the domestic market and by 2.2 % in the international.
"In January, we saw strong demand in our markets that show solid fundamentals, keeping demand above capacity growth. Despite the fact that this month is in one of the slowest seasons in Mexico, we were able to reach healthy levels in our load factors. Based on reservation trends, demand remains strong, which marks a great start to the year," said Juan Carlos Zuazua, general director of Viva Aerobus. (Viva Aerobus will resume the Mexicali-Monterrey route).
Source: NITU
---