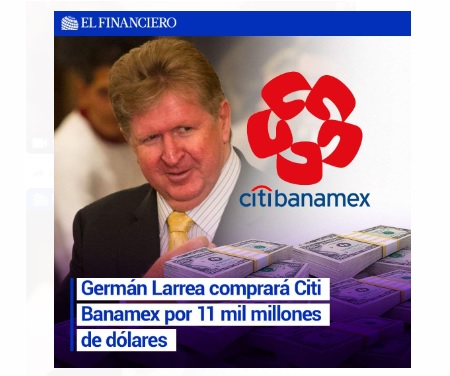 Citi has already chosen the 'winning bid' for the sale of #Banamex: it is the proposal of Germán Larrea, from Grupo México, the second richest man in the country.
According to the journalist Darío Celis, the businessman, who has an estimated fortune of 28.1 billion US dollars, only needs to "free" some conditions from the financial institution, by presenting a purchase proposal for almost 11 billion US dollars, against the 9 billion US dollars of the rival group, that Daniel Becker, president of the Association of Banks of Mexico (ABM).
"Although it did not reach the 15 billion dollars that the seller wanted, it would be enough for Citi to consider itself well-paid and abandon the Public Offering option in the stock market," Celis explained.
Source: El Financiero