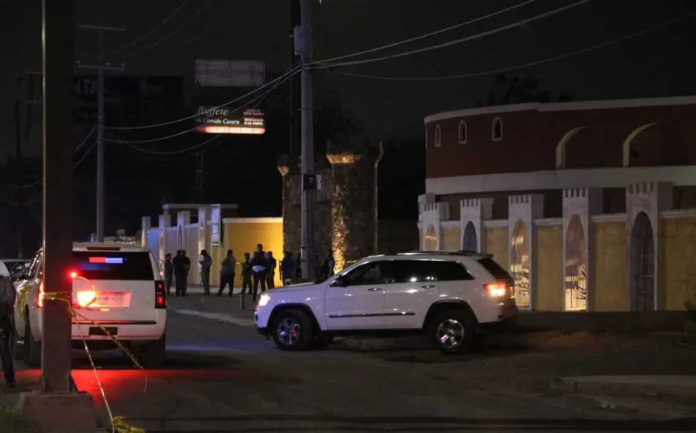 The Nuevo León Attorney General's Office reported that the body of a person was located in an abandoned water tank, where the young Debanhi Escobar Bazaldúa was wanted.
The cistern is located inside the Nueva Castilla Motel, in the municipality of Escobedo, just a few meters from where Debanhi was last seen on April 9.  
The operation began around 7:00 p.m. when security elements began to close access to the hotel and the surrounding roads. 
Body was found in a tank
The result of the search was the discovery of a body in the cistern, as reported through a statement by elements of the Nuevo León Attorney General's Office.
Due to the conditions of abandonment of the site, the presence of water, and the depth, it presents technical difficulties for the field experts. At this time it is not possible to establish general characteristics of the lifeless person, says the statement. 
Elements of the Civil Force escorted Debanhi's father, Mario Escobar, around 9:00 p.m., into the motel after the discovery of the body, which has not been confirmed as his daughter's.
After an hour of operations, the street near the establishment was closed while the investigation continues to clarify the identity of the body found in the motel.