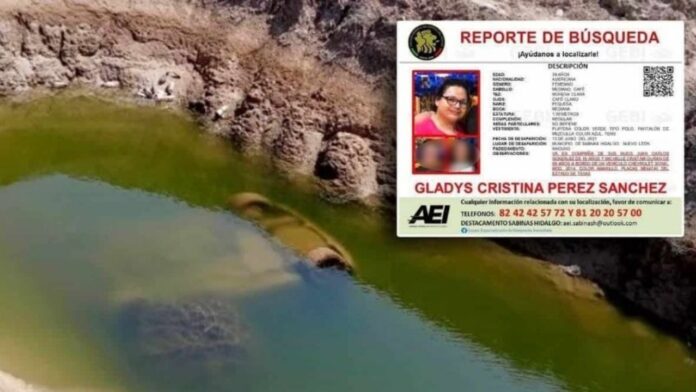 The family would have died after suffering a rollover on the Monterrey-Nuevo Laredo highway.
The Nuevo León Attorney General's Office announced the discovery of three people who died inside a car that had sunk into a water tank. 
The bodies would correspond to a family that was reported missing in 2021.
The discovery occurred in the municipality of Anáhuac, located in the extreme north of Nuevo León, on the border with the United States. 
The vehicle was found in a rainwater tank located at kilometer 174+150 of the Monterrey-Nuevo Laredo highway.
A highway worker made the discovery while working in the area around two in the afternoon on April 11. After spotting the overturned vehicle, he informed the National Guard.
A crane removed from the water the Chevrolet brand vehicle, Sonic model, with license plates NBX-4740, from the state of Texas. Three bodies were found inside the car in an advanced state of decomposition.
The first inquiries indicated that it was Gladys Pérez Sánchez, 39 years old, and her two children. The family traveled to Mexico to visit relatives in June 2021 aboard a vehicle with those same license plates.
The family was last seen on June 21 aboard the yellow car in the municipality of Sabinas Hidalgo, Nuevo León. After his disappearance was made known, it was suspected that the family had been deprived of their liberty, given the wave of insecurity in the area.
It is presumed that the vehicle in which the family was traveling had overturned before falling into the rainwater tank.