Cartel gunmen shot and killed a Texas woman during a carjacking attempt along a highway that leads to a border city in Mexico. The shooting comes as drug cartels continue to fight for control of lucrative drug and human smuggling corridors into Texas.
The shooting took place this week when 52-year-old Carmen Lorena Martínez traveled in an SUV driven by her boyfriend, 55-year-old Martin Gomez. The couple was driving from Cuidad Cerralvo, Nuevo Leon to Houston, Texas.
Law enforcement sources revealed that the couple was traveling in a 2015 Chevrolet Traverse when a group of gunmen began following them near Ciudad Mier, Tamaulipas. The couple increased their speed in an attempt to escape the gunmen but did not see a series of road spikes that a separate group of gunmen had deployed at the entrance to the city.
Once the vehicle was forced to stop, the gunmen fired at the vehicle striking Carmen several times. After the shooting, the gunmen told Gomez that it was his fault for not having stopped.

The area where the shooting took place is currently controlled by the Cartel Del Noreste faction of Los Zetas, a hyperviolent criminal organization that has been warring with the Gulf Cartel for control of lucrative smuggling corridors into Texas.
The violent murder comes just days after the U.S. Consular officials in Mexico issued a series of travel warnings and security alerts following days of fierce shootouts in multiple Mexican border cities.
Six men die in confrontation in northern Mexico
Six men were killed in an armed confrontation with elements of the Mexican Army that occurred in northern Mexico in an area bordering the United States, authorities said Thursday.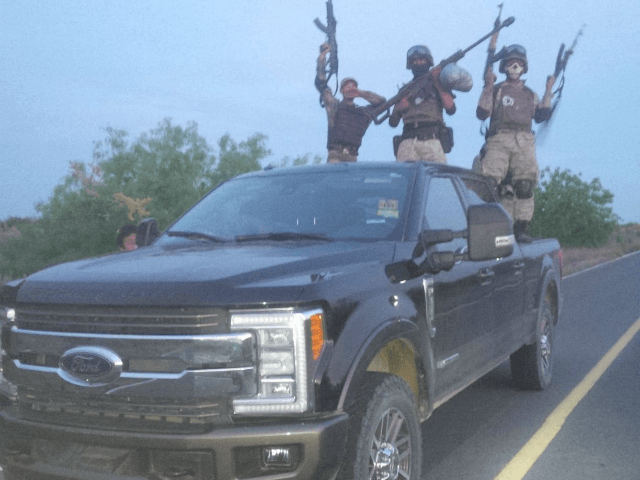 On one of the main avenues of the northern municipality of Nuevo Laredo, Tamaulipas state, an exchange of gunfire was recorded on Wednesday night between the military and a group of criminals who are presumed to belong to a criminal organization that operates in the area.
Six men died in the event, some of whom seized bulletproof vests bearing the initials CDN, which belong to the so-called Northeast Cartel, a military official who requested anonymity told the AP because he was not authorized to testify about the incident.
The bodies were found inside a truck where a tied and blindfolded man was found alive, who claimed that since last Sunday he had been kidnapped.
Hours later, the Tamaulipas Attorney General's Office confirmed that six alleged criminals died in the confrontation and that a man who had been kidnapped several days ago was located.
The Northeast Cartel is a spinoff of the Los Zetas criminal organization that engages in criminal activities in Nuevo Laredo.
The confrontation takes place a few days after the United States Consulate issued an alert to residents and citizens who wanted to transit through Tamaulipas due to the situation of violence generated by drug trafficking groups that operate in that entity.
A woman identified as Lorena Martínez, who was a resident of Houston, Texas, was killed Tuesday by an armed group in northeast Tamaulipas on the highway that goes from Nuevo Laredo to Ciudad Mier.
Martínez, 52, was traveling with his sentimental partner and when they took the highway they were intercepted by criminals, who shot and mortally wounded the woman and then fled.
A taxi driver was rescued on that same highway on Wednesday afternoon after a confrontation between the military and armed civilians.
The victim reported that after a travel service, he was arrested and handed over to a criminal cell that, since October 24, transferred him to different points in that area.
Consulado General de los Estados Unidos en Matamoros 
Following clashes between Mexican authorities and criminal armed groups, U.S. consulate officials in Matamoros will restrict their movements to home, work, and U.S. Ports of Entry during daylight hours and shelter in place between 7:00 P.M. and 6:00 A.M.