This representative fountain of the culture of the city of Monterrey has more than 120 years without maintenance
When passing through one of the emblematic squares of Monterrey, called La Purísima, located in the center of the city, you can see the center, a fountain without water that looks completely abandoned. It is the Fuente de Los Delfines, the oldest fountain in Monterrey, created in 1863.
However, the Fountain of the Dolphins was not always in the Plaza de La Purísima, before it was in Plaza Zaragoza, just in front of the Metropolitan Cathedral of Monterrey. For many years it was a source without water until they were able to finish the pipework.
Only in 1893, just where they put the Fountain of the Dolphins, they began the project of the installation of a metal kiosk, and they moved the fountain to the square today known as La Purísima, but which was called La Llave "The Key" at that time.
The Fountain of the Dolphins is a sculptural work with dolphin figures, which was built in 1861 by the French Teodoro Giraud and Juan Raymundo Lozes, which was carved in the former Franciscan convent of San Andrés, which was located on a street away from the Plaza de Armas, where it was originally placed, today known as Plaza Zaragoza.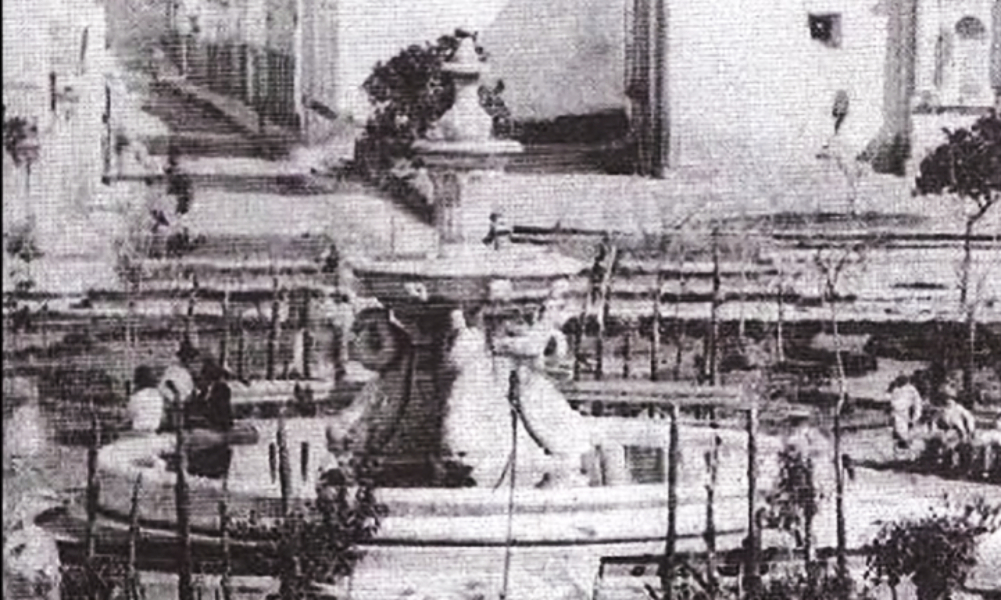 Although Monterrey, there is no sea, and much less is known for having dolphins in its fauna, in a historical report it was announced that " the presence of the dolphin in the sources comes from the Mediterranean myths as a savior of castaways, which makes us remember your benevolence; an undeniable sympathy is attributed to this type of animal, which since ancient times has accompanied part of the history and development of man, being an emblem of the sea and water ".
Since 1894, when the Fountain of the Dolphins was removed and placed in the Plaza de la Purísima, there is no record that it has been maintained. This means that it has 127 in complete abandonment.
Nowadays the piece that has an important patrimonial relevance, shows off layers of fungus, mold, dirt and contamination. Which has given it a yellowish color, while its original color was the white of the marble with which it is made.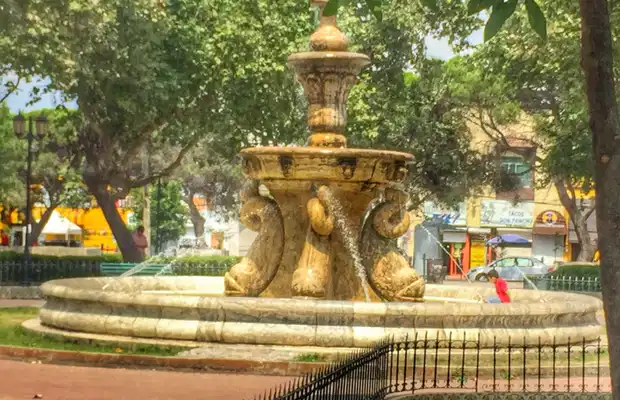 However, at the beginning of March, the municipality of Monterrey and the Trust for the Conservation of Cultural Heritage announced that five of the main historical monuments of the entity will be established, including the Fountain of the Dolphins. 
Source: heraldodemexico.com.mx