The Gringo Has a Spine
"Hi, I am looking for movers" a call on the phone came from a man in broken English. He was replying to an advertisement he saw on Facebook in English.
"Yes, how may I help you" I responded.
"You are talking in English, great. Are you American?" he asked, excited, and relieved at the same time. "Yes," I responded.
The caller turned client was relieved to have an American mover in his area. He relayed to me some of the horror stories regarding moving companies in Mexico and he was relieved to see another solution was available.
"So do you guys rent a truck or do we rent it" he curiously asked. I told him we can take care of that too since we recently made a deal with a local moving truck rental company in Mexico.
His job went down smoothly, and he was able to practice his English with a native English speaker. Word spread quickly of the different & safer way to move to Monterrey. "It's good knowing that someone isn't going to lock your stuff in a truck and try to ask for a lot more money than originally agreed," he told me after the move.
"To know the truck is rented and belongs to a company we all know let's us know that we can find our things and the person who rented it" he added. "and to have movers who actually move instead of pretending to move while adding hours is a bonus – you guys rock"
Moving in Monterrey, Nuevo Leon
I began to heavily promote our new way of moving and, in no time, companies were contacting us looking to make deals/partnerships and clients were jumping in from all angles – most of them wealthy and not really concerned about the cost of moving and more concerned about the integrity of the movers. The price, however, is on the affordable scale for the middle-class – and definitely a bargain for the high-income clients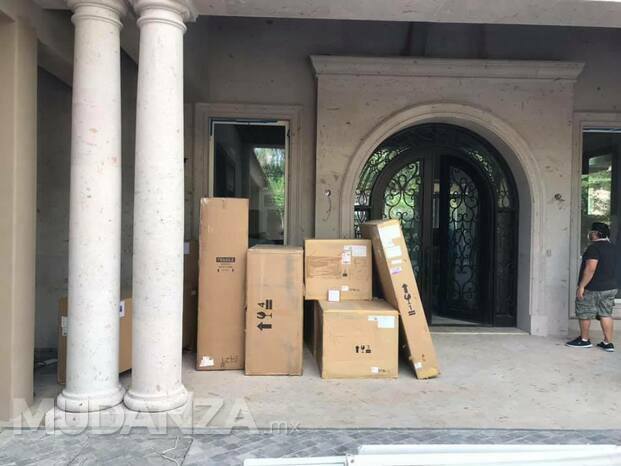 Ayudantes Mudanzas, which is an incorrect way of expressing the term "moving helpers" is the name of the group I started on Facebook. "I do not think the name is good," said Jesus, one of the doubtful minds behind the creation. The name itself sort of indicates that the maker does not have a firm grip on the local language – point made.
Some clients will call and ask to speak with someone in Spanish, but when I tell them its an American-owned company and I do not speak Spanish fluently, they continue in English – even if it is broken.
As the two of us tango with each other's language, a bond and trust is made over the phone. Without even thinking much about it, the decision to go with our company for their move is already made before even discussing the cost. Again, safety, security & certainty is what most of them are seeking.
They prefer to go with an American rather than a Mexican based company. I ask them why all the time. The answer is almost always the same: Americans are good at business – more trustworthy and honest.
I laugh as we continue taking the market. Faith, Hope & Charity.