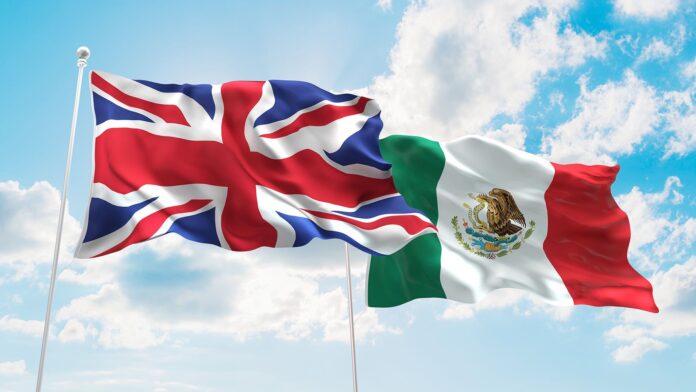 UK foreign policy to Mexico and Latin America region
In its 2021 Integrated Review of Security, Defence, Development and Foreign Policy (Integrated Review), the Government said it will "deepen our ties with Brazil and Mexico, strengthening [our] partnerships on trade, innovation, climate, security, and development".
Looking at the wider region the Integrated Review stated that:
In Latin America and the Caribbean, the UK will continue to develop a strong set of partnerships based on shared democratic values, inclusive and resilient growth, free trade and mutual interest in tackling SOC [serious and organised crime] and corruption.
In May 2023, during a trip to Chile the current Foreign Secretary James Cleverly, delivered a speech outlining an "ambitious future of UK-Latin America relations".
In his speech, Mr. Cleverly mentioned the recent round of negotiations with Mexico to agree on a new free trade agreement (see next section), as well as stating the UK had "leveraged $464 million of green finance for Mexico". He also stated: "I want to take forward the agenda set out in 2010 by my predecessor William Hague" (see below).
'Canning agenda', from 2010
In 2010, William Hague gave a speech on the UK's relationship with Latin America at Canning House, an NGO focusing on the region, in which he called for greater UK engagement, saying "Now is the time for Britain, at last, to think afresh about Latin America and the opportunities it presents for political cooperation and trade and investment that will benefit all our citizens". This became known as the 'Canning agenda'.
In his speech, Lord Hague noted that the UK was "the first country in Europe to recognize Mexico" as an independent state in 1824.
Dominic Raab, in August 2019 as Foreign Secretary, wrote in an opinion piece on UK foreign policy saying "We can do better in Latin America", including on issues of trade and economic development.
Canning House in a report in 2020 reviewed the Canning agenda ten years on commenting that the UK government has increased its engagement with Latin America. It concluded that while "the effort is not in doubt", it argued, "the results have been mixed".
Ministerial visits
In February 2023, Business and Trade Secretary Kemi Badenoch, visited Mexico for two days to discuss trade relations.
In September 2021, Liz Truss, as Foreign Secretary, visited Mexico to "boost diplomatic and economic ties", and opened a new British Embassy building, replacing one that had been damaged in a 2017 earthquake.
In 2019, as Foreign Secretary, Dominic Raab visited Mexico and signed a Partnership Agreement that pledged "greater political co-operation including on global challenges such as climate change" and to promote "greater investment and trade in the sectors of advanced manufacturing, energy, financial services, health, education, and green finance and technology".
In 2015, then Mexican President, Enrique Pena Nieto, paid a three-day state visit to the UK.
Trade relations
Free trade agreements
The UK and Mexico have signed a free trade agreement called the UK-Mexico Trade Continuity Agreement (TCA), which came into force in June 2021. The TCA largely replicated an existing EU-Mexico free trade agreement that was first entered into in 2000, and the UK was part of it when it was an EU member state. However, in 2018 the EU and Mexico reached an agreement in principle to a deeper EU-Mexico Association Agreement, that will replace the EU-Mexico existing free trade agreement, though this has yet to be ratified.
The UK-Mexico TCA was designed to be temporary, while the two sides negotiate their own deeper trade agreement, with the TCA aim to complete negotiations on this future agreement within three years of the TCA coming into force.
Negotiations on the new UK-Mexico free trade agreement began in May 2022. In June 2023, the International Trade Minister, Nigel Huddleston, gave an update to the House of Commons on the negotiations, saying the third round of negotiations had concluded on 19 May, and that:
a key objective for the round, at this relatively early stage, was to develop a more in-depth understanding of Mexico's trade policy positions and priorities and use the opportunity to move our positions closer together through detailed discussions on treaty text.
The UK Government has said it plans to establish a formal bilateral human rights dialogue with Mexico, to go alongside its trade negotiations. However, a date has yet to be set for this dialogue to begin.
Mexico is one of 11 countries that make up the Comprehensive and Progressive Agreement for Trans-Pacific Partnership (CPTPP), an Asia-Pacific trade bloc. The UK formally agreed to join the CPTPP in July 2023. The UK Government has said it expects the agreement to come into force in the second half of 2024 once the UK and the other CPTPP members have completed the necessary legislative processes. The CPTPP would lower trade barriers further than the current UK-Mexico TCA (PDF).
Dan Carden MP, Chair of the Mexico All-Party Parliamentary Group, suggested in November 2022 that the Government might appoint a Prime Minister's Trade Envoy to Mexico. No appointment has been made at this present time.
Trade and investment statistics
According to the Department for Business and Trade Mexico trade and investment factsheet (PDF), "total trade in goods and services (exports plus imports) between the UK and Mexico was £4.9 billion in the four quarters to the end of Q1 [March] 2023, an increase of 20.7% or £833 million in current prices from the four quarters to the end of Q1 [March] 2022".
Of this £4.9 billion of trade:
"Total UK exports to Mexico amounted to £2.6 billion in the four quarters to the end of Q1 2023 (an increase of 28.2% or £580 million in current prices, compared to the four quarters to the end of Q1 2022);
Total UK imports from Mexico amounted to £2.2 billion in the four quarters to the end of Q1 2023 (an increase of 12.8% or £253 million in current prices, compared to the four quarters to the end of Q1 2022)".
According to the factsheet (PDF), "Mexico was the UK's 47th largest trading partner in the four quarters to the end of Q1 2023 accounting for 0.3% of total UK trade".
The factsheet also states that in terms of investment, in 2021 "the outward stock of foreign direct investment (FDI) from the UK in Mexico was £11.5 billion accounting for 0.7% of the total UK outward FDI stock". In 2021, "the inward stock of [FDI] in the UK from Mexico was £16.3 billion […] accounting for 0.8% of the total UK inward FDI stock".
Source: UK Parliament