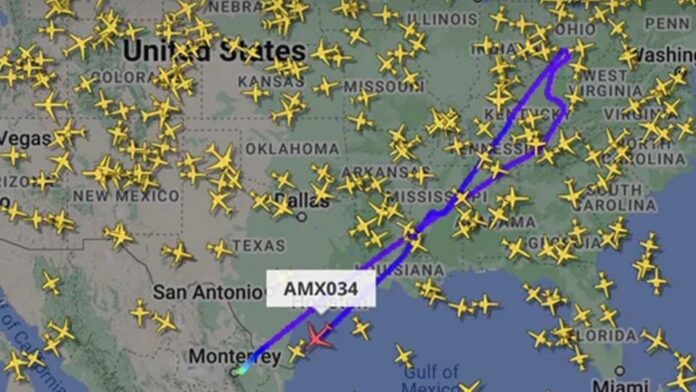 An Aeroméxico airline flight registered a failure this Friday and had to return to Mexico, for which company sources reported that it was a problem with the air conditioning.
It was announced on the Flightradar24 flight tracking platform that an Aeroméxico Boeing 787-9 Dreamliner had to divert from its original destination, although the sources indicated that there was no emergency with major consequences.
It was reported that the aircraft took off from the Monterrey International Airport bound for Madrid, Spain, however, the plane had to divert when it was flying over the state of Ohio, in the United States. 
   Source: La Silla Rota