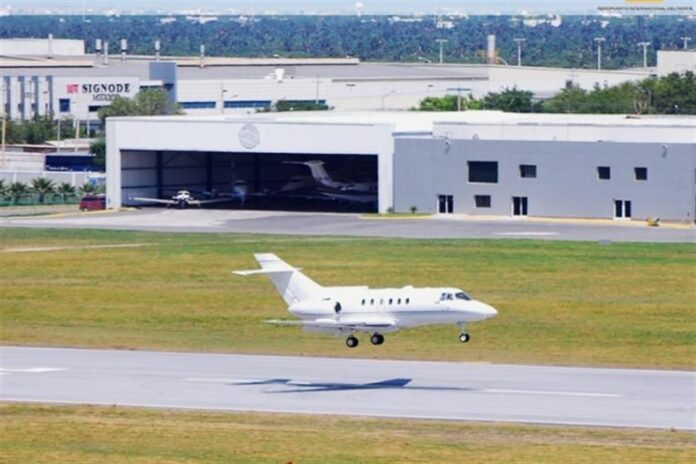 The Renewal of the North International Airport (ADN) concession was denied by AMLO's orders, reported unofficial sources.
The renewal of the North International Airport (ADN) concession was denied yesterday by direct orders from President Andrés Manuel López Obrador, unofficial sources reported.
ADN is a private airport without the operation of commercial passenger lines, where Neolonese business consortiums have their hangars.
The informants revealed that there was a meeting between members of the ADN Board of Directors, Jorge Nuño, Secretary of Communications and Transportation, and General Miguel Vallin, director of the Federal Civil Aviation Agency (AFAC).
In the brief meeting, the federal authorities anticipated that the concession, which expires on August 12, will not be renewed for the Sociedad Cooperativa de Consumo de Servicios Aéreos, they assured.
"Today's meeting (yesterday) was very short," revealed one of the informants, "they only confirmed that they will not renew the DNA concession.
"The Secretary (Nuño) commented that it was an instruction from the President," he added.
"They tell us that yesterday (Tuesday) Nuño met with AMLO."
Last week it had already been reported that the Government of the 4T had its sights on ADN and was complicating the procedures to renew the concession to the group that has operated the private airport for 30 years.
The reforms to the Airports Law and the Civil Aviation Law, approved in fast track by the Chamber of Deputies and the Senate, both with a majority of Morena, toughened the guidelines to renew the concession.
These changes, coupled with a visit requested by Defense personnel to inspect the DNA, sparked rumors that the President wants to hand over the concession to the military, as occurred at Campeche airports.
In recent weeks, private pilots have warned of an increase in the presence of the military at the North International Airport.
Source: Reforma