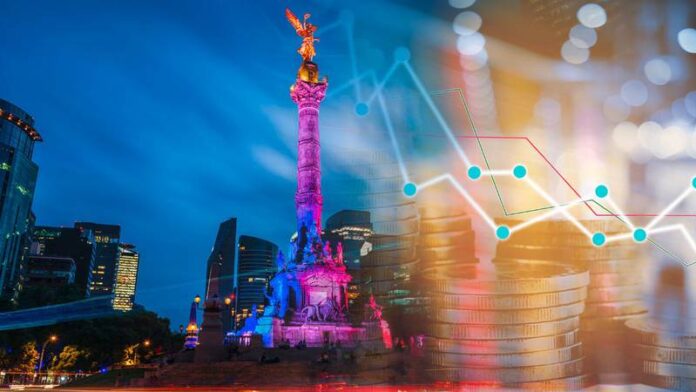 Mexican inflation slowed in the first half of April and reached its lowest level in a year and a half, the national statistics agency said on Monday, fueling expectations the central bank may have completed a long cycle of interest rate hikes.
Annual headline inflation through mid-April hit 6.24%, further declining from the 17-month low of 6.85% hit across March and the lowest since the first half of October 2021, when the rate was 6.12%.
Though still above the central bank's target of 3%, plus or minus a percentage point, Monday's figures may lead the monetary authority to pause a tightening cycle that took interest rates up by 725 basis points since June 2021.
"Inflation is falling rapidly," said Pantheon Macroeconomics' chief Latin America economist Andres Abadia, noting that indicators signal a clear downtrend over the next three-to-six months. "Banxico likely will hold rates in May."
Banxico, as Mexico's central bank is known, will make its next monetary policy announcement on May 18.
The bank's board voted to raise the benchmark interest rate by 25 basis points to 11.25% in late March, with board members striking a more dovish tone on the future of rate moves.
Mexico's core inflation, which strips out volatile food and energy products and has been previously cited by the central bank as persistent at high levels, stood at 7.75% in the year through early April, down from 8.15% a month earlier.
A Reuters poll of analysts had projected headline inflation at 6.28% in the month's first half, and core inflation at 7.78%.
The fresh figures "mean that another 25bp interest rate hike at the next Banxico meeting no longer looks nailed on," Capital Economics' deputy chief emerging markets economists Jason Tuvey said in a note to clients.
Source: El Financiero
---