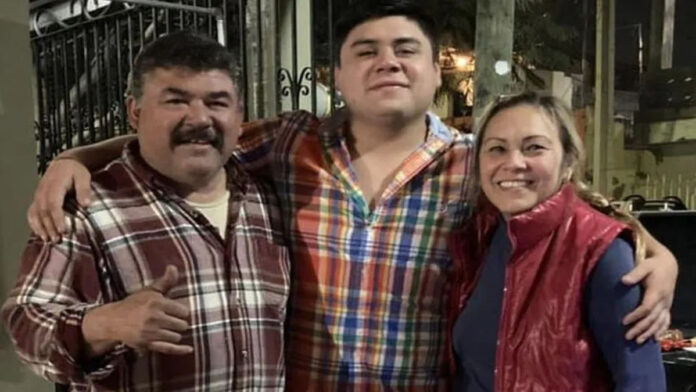 A couple and their son disappeared while traveling from the city of San Antonio, Texas to Monterrey, Nuevo León.
The Nuevo León State Attorney General's Office issued three search reports for the disappearance of a family from Monterrey who was in San Antonio, Texas, United States but was traveling to Sultana del Norte.
This is a family made up of parents and their son, Mrs. Nancy Espinosa Ledezma, 59, her husband Carlos Sauceda Lara, 62, and their son, Edson Alan Sauceda Ledezma, 25.
The three were aboard a gray Toyota Sienna minivan with RLM 249-A plates corresponding to the state of Nuevo León, when they left Texas for Monterrey, but their relatives reported that they had lost contact with them.
The disappearance occurred on March 21, 2023, presumably in the city of Nuevo Laredo, Tamaulipas, although the relatives commented that they were not aware that they had crossed the border into Mexico.
Espinosa Ledezma is described as a woman with a light brown complexion, brown hair, medium build and 1.73 meters tall, who was wearing a black sweater with white rhombuses and jean pants the last time she was seen.
Meanwhile, Sauceda Lara, the father of the family, has a light brown complexion, short black hair, is 1.75 meters tall, has a robust complexion, and has a broken front tooth in the lower part of his teeth. He was wearing a gray long-sleeved shirt, a brown vest, blue jean pants, and a green cap.
Finally, Sauceda Espinosa is described as a young man with short black hair, light brown complexion, 1.80 meters tall, robust complexion, and as particular signs he has tattoos on both calves with the numbers "19" on one and "98" on the other. .
It was noted that the family is an inhabitant of the Loma Linda neighborhood north of Monterrey.
Source: Tele Diario