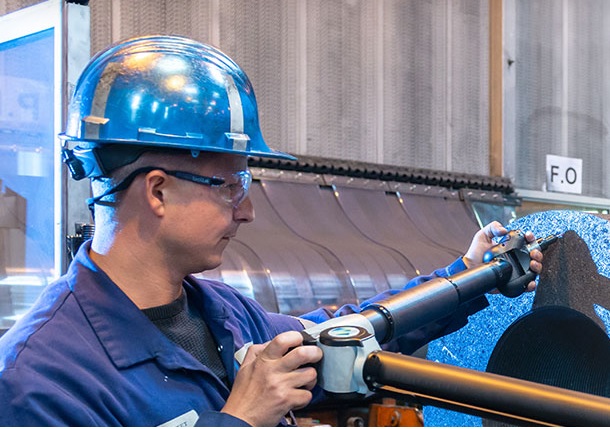 GrafTech Announces Restart of Operations at Monterrey, Nuevo León Facility
MONTERREY, NUEVO LEON.- GrafTech International Ltd. (NYSE: EAF) ("GrafTech" or the "Company") announced earlier in November that the conditional lifting of the temporary suspension notice related to the Company's operations located in Monterrey, Mexico, allowing the Company to resume operations at the facility, effective immediately.
On November 17, 2022, the State Attorney's Office for the Secretary of Environment of the State of Nuevo León, Mexico (the "State Attorney") lifted the suspension notice, subject to the completion of certain agreed-upon activities, including the submission of an environmental impact study with respect to the facility's operations.
The temporary suspension notice had been issued on September 15, 2022, by the State Attorney, as described in the Company's Current Report on Form 8-K furnished on September 16, 2022.
"We are pleased to have received an order that allows for the immediate restart of our operations in Mexico," said Marcel Kessler, Chief Executive Officer, and President. "We remain committed to being a good corporate citizen and positively supporting the communities in which we operate, and we look forward to expanding our engagement with the Monterrey community for many years to come. I would like to thank the entire GrafTech team, particularly all our employees in Monterrey, for their efforts to address this situation and the continued focus on supporting our customers and moving our business ahead."
For the fourth quarter of 2022, the Company continues to anticipate the temporary suspension will impact its ability to fulfill approximately 10 thousand metric tons ("MT") to 12 thousand MT of customer orders, consistent with its previous outlook provided on November 4, 2022. The Company will provide an update on the estimated impact of the suspension on its 2023 outlook when it reports its fourth-quarter 2022 results.
The Company's facility in Monterrey has been operating since 1959, has over 550 employees, and represents approximately 60 thousand MT of annual production capacity, or 30% of GrafTech's total annual production capacity, excluding the Company's facility in St. Marys, Pennsylvania.
About GrafTech
GrafTech International Ltd. is a leading manufacturer of high-quality graphite electrode products essential to the production of electric arc furnace steel and other ferrous and non-ferrous metals. The Company has a competitive portfolio of low-cost, ultra-high power graphite electrode manufacturing facilities, including three of the highest capacity facilities in the world.
Source: GrafTech
---