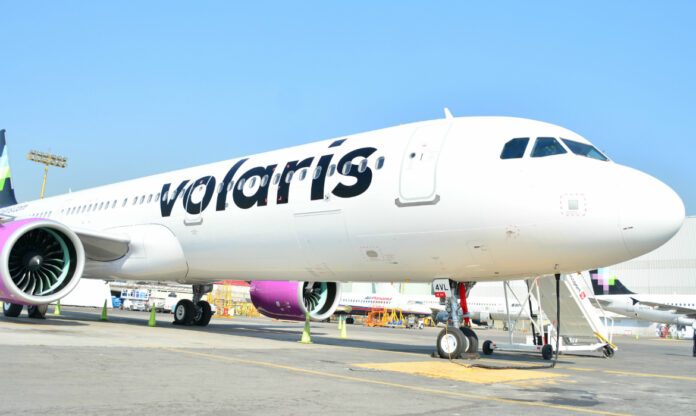 Mexico has been the "star" in the delivery of aircraft in the Americas, said Arturo Barreira, president of Airbus for Latin America, who announced that this year they will continue to land more aircraft for Volaris and Viva Aerobus.
"The market was never really closed internationally and the national market was with higher operations in the entire region, and then the other markets that were up to the task and are recovering are the Colombian, Brazilian, and now several countries have removed restrictions and are generating the traffic levels of 2019," he said.
Although he did not mention how many planes will arrive this year for the aforementioned airlines, he commented that in 2021  "a large number" of units were delivered to these companies, "we are going to deliver quite a few to these companies."

He mentioned that in 2021  Volaris asked Airbus to increase its order to 39 additional aircraft, with which the company reaches more than 130 requested units, and with Viva Aerobus close to 40 to be delivered.
"When the pandemic started, we lowered the production level to 40 a month, now we are looking to have the production we had before the pandemic by the middle of next year. We try to meet all the demand, we have more than 5,000 firm orders from our customers for the A320 Family and we are producing faster and faster", he pointed out.
He commented that since the COVID-19 pandemic there was a strong demand for freighter aircraft, therefore, in addition to the A330 for this segment, Airbus launched its A350 freighter in 2021 with a capacity of 109 tons and more than 4,000 miles. range, making it the most competitive in the market.

So far, the company has registered 22 firm purchase orders for various airlines such as Air France, Singapore Airlines, CMA CGM, among others. Although interest in converting the A330 from passenger to cargo aircraft has also increased.
For The Latest Mexico Breaking News, Mexico News in English, Living, Working, Investing, or Retiring in Mexico Please Join and Share our Page Click Here
Source: t21.com.mx