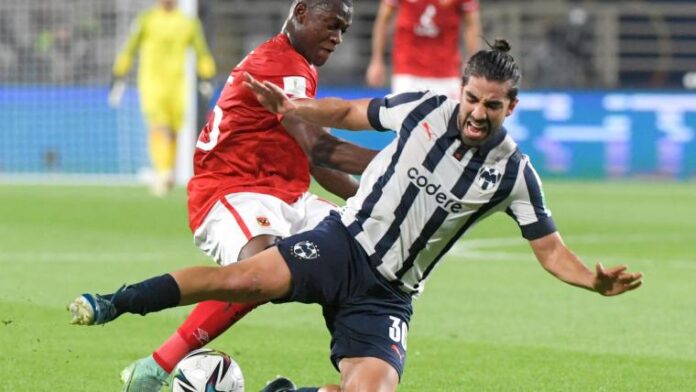 The winning goal came early in the second half as right-wingback Mohamed Hany blasted home a shot after a poor clearance in the 52nd minute. It was a deserved lead for the Egyptian side, which created the best chances of the match and consistently caused problems for Monterrey on the breakaway.
Outside of a few half-chances in the first half and a Maxi Meza header on goal tipped over by the Al Ahly 'keeper, Monterrey struggled to create much in attack. As the minutes went by, the inevitability of a disheartening loss became evident on the faces of the players on the field.
"There are no words. When you don't get it done on the field, you can't fix it with words. We need to deliver results," Mexican international midfielder Luis Romo said in Spanish after the match. "There's no excuse. It's a failure, and we're going to take it as such."
While Al Ahly moves on to face South American champions Palmeiras in one of the two tournament semifinals, Monterrey will remain in the United Arab Emirates to play in a fifth-place match against Saudi Arabia's Al Hilal or the UAE's Al-Jazira.
It was the fifth time that Monterrey had reached the FIFA Club World Cup, and it was the third time it was knocked out in its first match (2011, 2013, 2022).
Source: MARCA