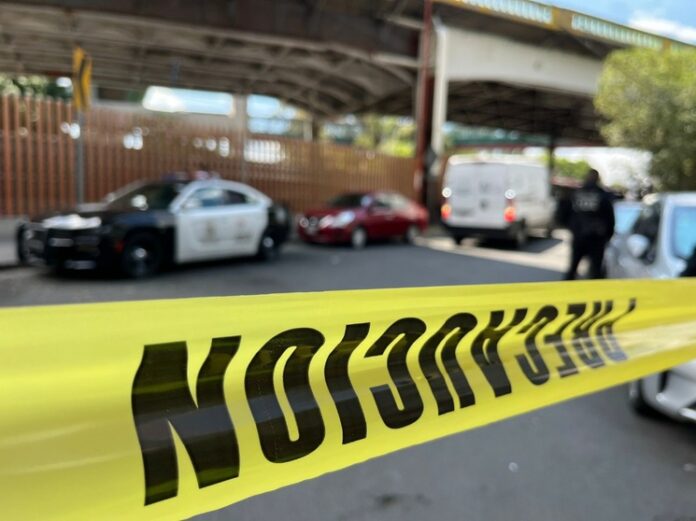 Monterrey, NL. A student from the Tecnológico de Monterrey died this Monday morning inside the Garza Sada campus in this capital city of Nuevo León, after fainting, which caused police mobilization and relief forces.
The report was given around 11 in the morning, when the 19-year-old girl was in the library of the educational institution.
According to a statement released by Tec de Monterrey, her family was immediately informed, and the protocols established for these cases were activated.
When the medical services of the academic institution arrived, they confirmed her death, for which they ordered to vacate the fifth floor of the building that is in the center of the campus.
The report of the State Investigation Agency and the Monterrey Police, indicates that they entered the property, to take part in the event, as well as collect evidence to investigate the causes of death.
The event was handled with secrecy to avoid disturbances in the rest of the campus activities. So far, the student's identification data has not been provided.
At noon, Mario Adrián Flores Castro, vice president of the Monterrey region and general director of Campus Monterrey, informed the university community of the event via email.
"This Monday, August 7, one of our students died in the facilities of the Monterrey campus. The entire community of our campus mourns the sensitive loss of our student. We are in close contact with her family to provide all the support and assistance they require in these difficult times. We join this unfortunate loss," says the internal statement.
They mentioned that they acted immediately due to the fainting of the student, and the protocols established for this type of situation were activated, to provide the necessary care.
The institution said that the competent authorities were immediately informed, who declared her death.
"We continue to communicate closely with her family to provide the support they require and to respond to her request for discretion and respect at this time."
"We are attentive to the protocols and the information required by the competent authorities before the procedures that correspond later."
Despite providing first aid, the elements confirmed her death, for which an order was given to evacuate the fifth floor of the building located in the center of the campus.
Source: Jornada