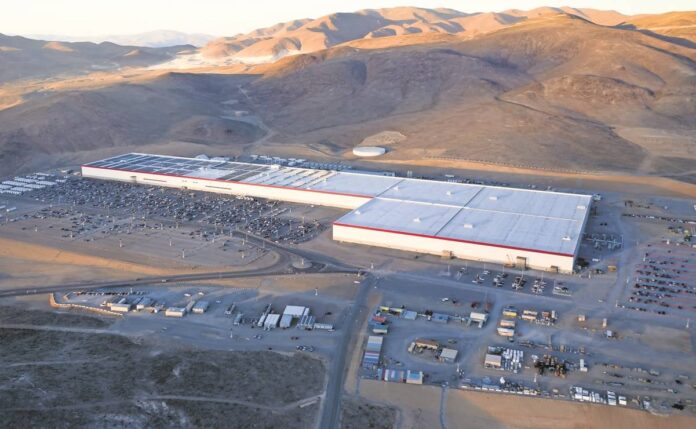 The new vacancies, in addition to being well paid, have the plus that they are from home.
Tesla, since it arrived in Mexico, has been constantly growing and job vacancies do not stop coming out. The company continues to rise not only in Monterrey, but throughout the country.
The new vacancies are very attractive, since they are to be exercised remotely and, in addition, the candidates do not require a university degree to be hired.
Supply Chain Data Analyst
The Data Analyst will be on Tesla's supply chain management team and will need to analyze and visualize data to support successful launch and scale of various programs. Thus, the company will have the opportunity to make better decisions.
"In particular, he will be the leader in ensuring that the large supply chain data sets we have are used effectively by the global supply management team."
What are the activities to be carried out?
Create reports and data visualizations to guide decision making across the supply chain team
Respond promptly, accurately and efficiently to data requests and questions
Support the supply chain with master data updates as needed
Drive data integrity, including the identification and acquisition of missing information
Communicate your findings effectively to anyone in the company, from executives to engineers.
Proactively identify inconsistencies in data through your visualizations and with statistical tests
Continuously improve SQL and python skills, helping you automate repetitive work
Experiment and learn quickly
The requirements:
Have a bachelor's degree in a quantitative field and/or equivalent experience or evidence of exceptional deductive ability
Be an expert in data analysis, visualization and communication and have previous full-time work experience preferred
Have experience creating dashboards/visualizations using software such as Tableau (or similar)
Detail oriented/relentless, willing to find cracks in the system to expose problems
Be proficient in advanced MS Excel, SQL and Python. Preferably data visualization programs such as Tableau and PowerBi.
Have experience in supply chain/manufacturing program management helpful
Have the ability to work in a fast-paced start-up technology environment and deliver excellent results
Have communication skills and ability to work with multiple stakeholders.
Experience in sourcing, MRP, and fulfillment systems is a plus
Be highly proficient in supply chain automation and analytics.
Supplier industrialization engineer
By joining Tesla's Supplier Industrialization team, you will be responsible for component development, part and process qualification activities, quality management, and continuous improvement at suppliers.
"The job requires effective communication at all levels, both with internal and external teams, travel to vendors in different regions, and critical decision making on the spot"
What are the activities to be carried out?
Plan, organize, direct and carry out activities related to industrialization within the supply chain team.
Develop, manage, audit, improve, and correct supplier planning and execution of component manufacturing and assembly techniques and quality control processes from advanced development phase to mass production qualification.
Provide leadership for new product introduction (NPI) at suppliers.
Improvements from leading providers in scalability, cost and quality.
Facilitate communication and clarification of technical requirements between suppliers and Tesla's Purchasing, Quality and Design teams.
Responsible for supplier audits to ensure their ability to meet expectations for part performance, delivery and reliability.
Collaborate with Tesla's Design, Quality and Manufacturing teams to determine ideal performance specifications and supplier metrics.
Responsible for leading, tracking and improving the development of the supplier manufacturing process, preparation for the launch of new products and design changes and drive continuous improvement activities using lean manufacturing and first principal methods.
Guide suppliers in developing exceptionally robust processes and procedures to promote efficient and trouble-free production of high-quality products.
Validate supplier corrective actions involving design and/or process changes to ensure they are robust, sustainable, and implemented for similar potential issues across manufacturing lines and/or suppliers.
Provide information on new or alternative materials to improve design, manufacturability or cost reduction.
Participate in supplier DFM review, guide suppliers in efficient use of poke-yokes, best manufacturing, test and measurement methods, and the correct tools or assembly equipment to use.
The requirements
Have a Bachelor's Degree in Engineering, Mathematics, Chemistry, Physics or evidence of exceptional experience and ability.
Have a minimum of five years of experience in quality manufacturing, research or engineering, with demonstrated evidence of excellence.
Have experience in validation systems
Show an advanced working knowledge of statistical process control (SPC), geometric dimensioning and tolerancing (GD&T), and lean manufacturing, and how to apply these skills to improve quality, capacity, and reduce costs.
Advanced working knowledge of tooling management and maintenance, high volume molding production processes, metal plating and painting of molded surfaces, ownership of the part life cycle from raw material approval to final product acceptance.
Have demonstrable leadership skills.
Previous experience in handling safety critical parts.
Ability to communicate and direct the activities of suppliers at the management level.
Ability to define and execute a project using project management techniques.
Ability to thrive in a fast paced and dynamic environment. Excellent team building skills in dealing with vendors, peers and other functional areas.
Strong technical writing skills and ability to explain complex problems concisely and simply. Must be familiar with SPC and data analysis.
Availability to travel, possibly at short notice.
Source: Medio Tiempo