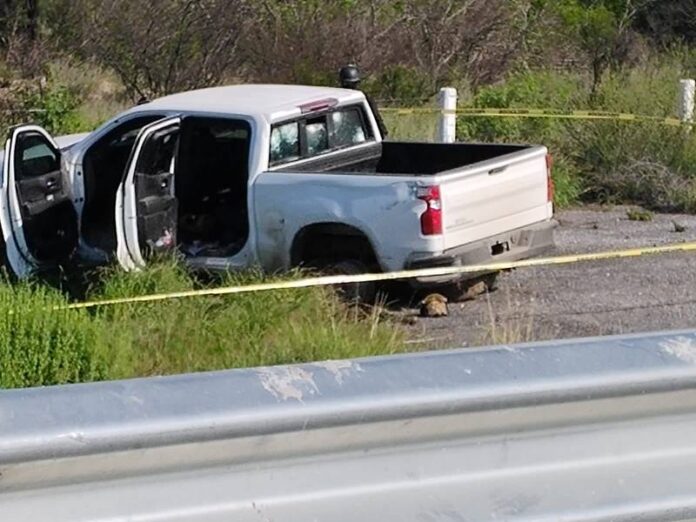 The corporation repels an attack in which three uniformed men are injured by an overturn and another by a firearm
Ten suspected criminals were killed on the Monterrey-Nuevo Laredo highway after a confrontation with elements of the Civil Force.
On Monday afternoon, derived from operational and tactical strategies, the corporation reported that the clashes occurred in the section between kilometers 56 to 72. The officers were attacked by the subjects.
"In response, the agents repelled the attack, which left 10 dead (five at kilometer 56 and five more at kilometer 72)," reported Fuerza Civil.
Four injured police officers were also reported: three due to an overturning and one due to a firearm; all are reported as stable.
Civil Force managed to secure 12 large-caliber long weapons, grenades, one hundred pieces of ammunition; three armored trucks, nine helmets and 13 ballistic vests.
The seized objects were made available to the corresponding authorities.
Source: Publimetro