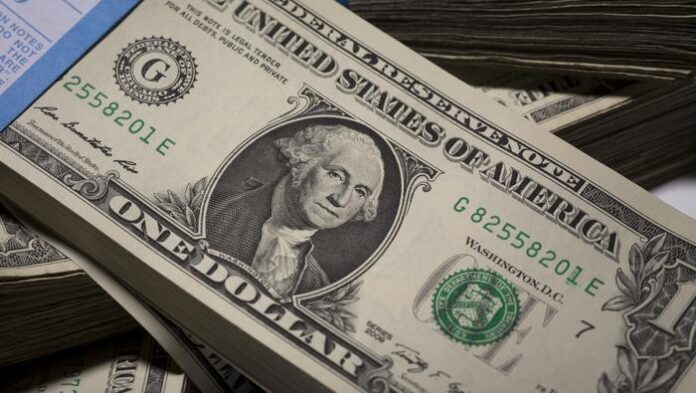 Mexican President Andres Manuel Lopez Obrador gave the U.S. dollar a vote on confidence on Monday after he was asked if a weakening greenback might spur a move to diversify Mexico's foreign currency reserves.
"We are going to continue considering the dollar as the world's principal currency," Lopez Obrador told a press conference.
"We have sufficient reasons to not move to other currencies," he said, underscoring Mexico's "increasingly close" economic ties to the United States.
The United States is by far Mexico's largest trading partner, with both economies closely integrated over decades in sectors ranging from energy, autos, and agriculture.
The dollar remained weaker against most of its major peers on Monday as fears persist about a potential recession in the United States later this year.
Asked if he would recommend that the central bank diversify Mexico's foreign currency reserves, Lopez Obrador said that "even with a financial crisis in the future, the dollar would continue to be the most important currency in the world".
Despite concerns over a recession, positive economic indicators helped push Mexico's peso on Friday to its strongest level against the dollar since 2017.
The Mexican president's remarks follow comments from Brazil's President Luiz Inacio Lula da Silva, a fellow leftist, in which he expressed support for an alternative to the U.S. dollar for trade in certain circumstances including within South America.
Source.- El Financiero