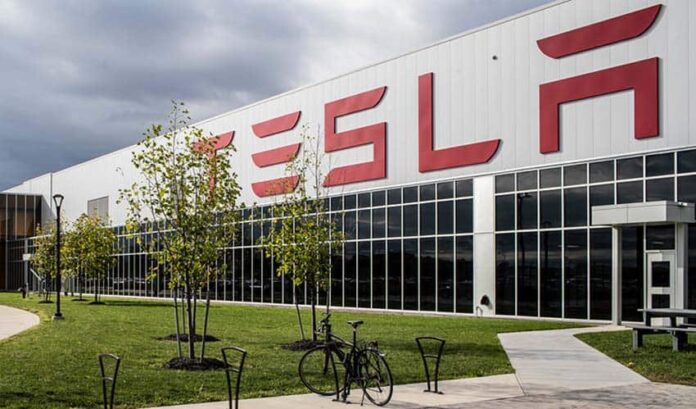 Tesla Inc. will create up to 6,000 jobs at its first Mexican factory and is considering producing batteries in the center of the country as the electric vehicle maker eyes further investment, senior Mexican officials said on Wednesday, March 1st.
Mexico said on Tuesday Tesla had chosen the northern state of Nuevo Leon for a new factory worth more than $5 billion, which would be the biggest in a string of recent EV investments in Latin America's second-largest economy.
BMW, General Motors, and Ford have all recently announced plans to begin or step up EV production in Mexico as automakers transition away from fossil fuels.
Tesla Chief Executive Elon Musk is expected to detail his Mexico plans at an Investors Day event on Wednesday at 4 p.m. EST (2100 GMT).
"(Musk) is interested in investing more in Mexico," Mexican President Andres Manuel Lopez Obrador said, noting the two had discussed the government's plans to develop the Isthmus of Tehuantepec in southern Mexico when they recently talked.
Speaking at a news conference, Lopez Obrador said he had invited Musk to visit and would like him to tour the northern state of Sonora, where the government is building a massive solar energy park and pushing for state-run lithium production.
"I told him lithium has been nationalized, but that doesn't mean we can't come to an agreement," he said.
Tesla selected Nuevo Leon for its plant due to the border state's proximity to the company's headquarters in Austin, Texas, said Martha Delgado, a deputy foreign minister.
"It's six hours away. This closeness was very good for them," she told Mexican television.
The factory will employ 5,000 to 6,000 people, she added, noting that similar Tesla plants elsewhere employ up to 10,000.
The company had also scouted sites in the central states of Hidalgo, Queretaro, and Puebla, areas that could still be options for electric battery production, Delgado said.
"We're working with them on a portfolio of investments," she concluded.
Source: El Financiero