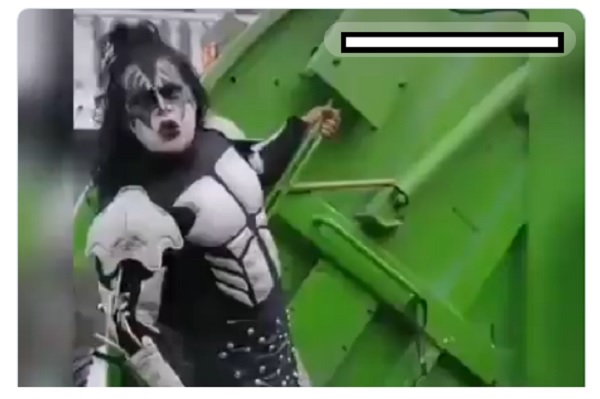 Kiss is an iconic American rock band, their unmistakable aesthetic images make them legends of world pop culture. It is with this that Gene Simmons, leader of the band shares a video where a Mexican "Gene" from Monterrey does his thing imitating his unique style.
Simmons shared a video on social networks of the Monterrey garbage collection service, where one of the cleaning workers can be seen dressed like him with his face painted just like Simmons during his presentations with the rock band.
This handsome gentleman works at the Sanitation Company in Monterey, Mexico…A powerful and attractive man, if there ever was one! Thank you, Rodrigo. pic.twitter.com/YGE6VHJUg1

— Gene Simmons (@genesimmons) January 15, 2022
"This handsome gentleman works in the health service in Monterrey, Mexico… A powerful and attractive man, if ever there was one! Thank you, Rodrigo," the rocker shared.
---
Fans have celebrated the impersonation of the Monterrey worker and recognized the power that this rock band has to disrupt the lives of millions of people around the world.
Until now, the band has canceled its concerts for 2022 due to the new wave of infections in the United States, so its season between January 19 and February 2 in Las Vegas has been canceled without information on new dates, and a return to Mexican soil still seems pretty distant.
Source: Expansion